Tonight Athletic Club Bilbao, my beloved football club is playing the final of the Europa League against Atletico de Madrid in the National Arena in Bucharest. It is the second time Athletic goes to the this cup's final, last one was in 1977 (when it was called UEFA Cup) against Juventus of Torino and we lost, tonight I hope we do not.
It's going crazy these days in the town, I am not there but for what I can see from here through the net the town is fully dressed in red and white, the colors of the city and the colors of the team. Atletico de Madrid is also dressed in red and white, it makes sense as it was founded by students from Bilbao a bit more than a century ago.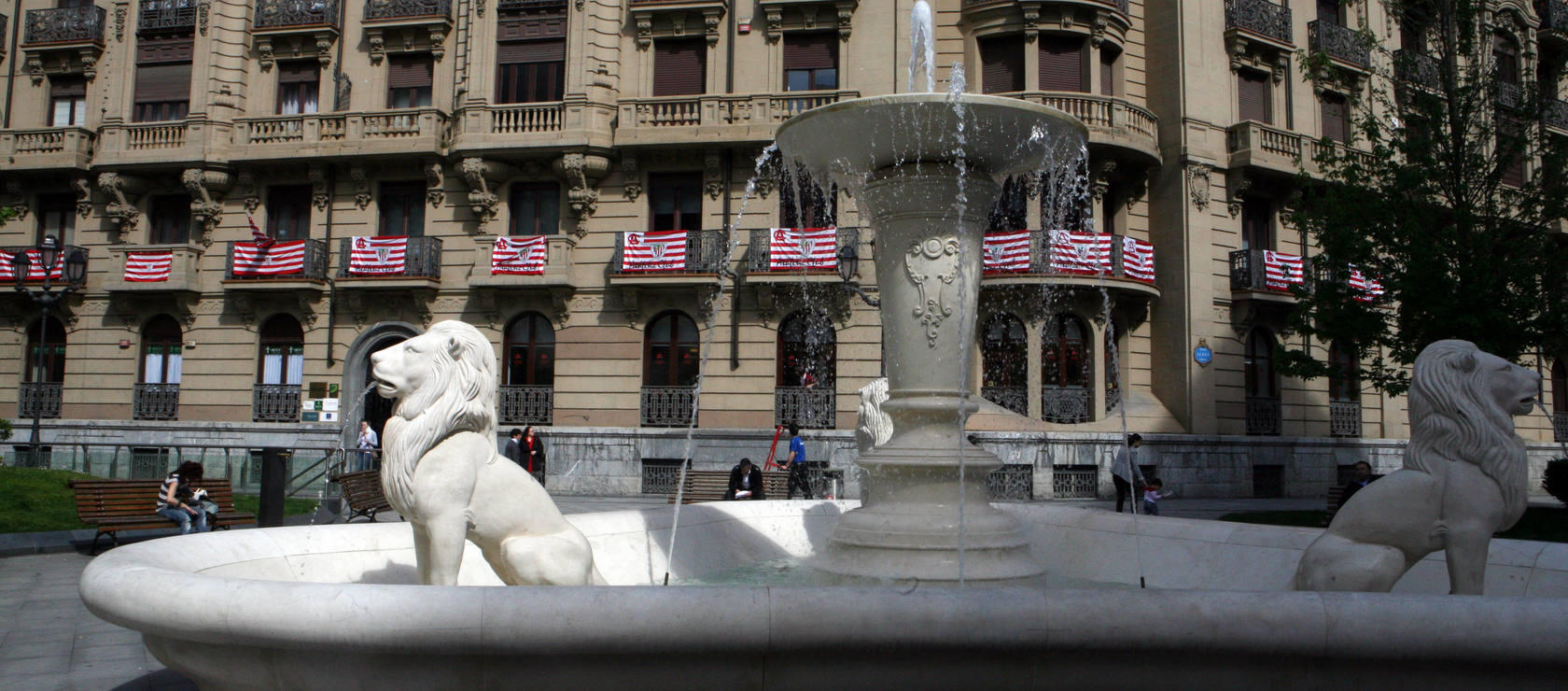 -
Image taken from the newspaper elcorreo -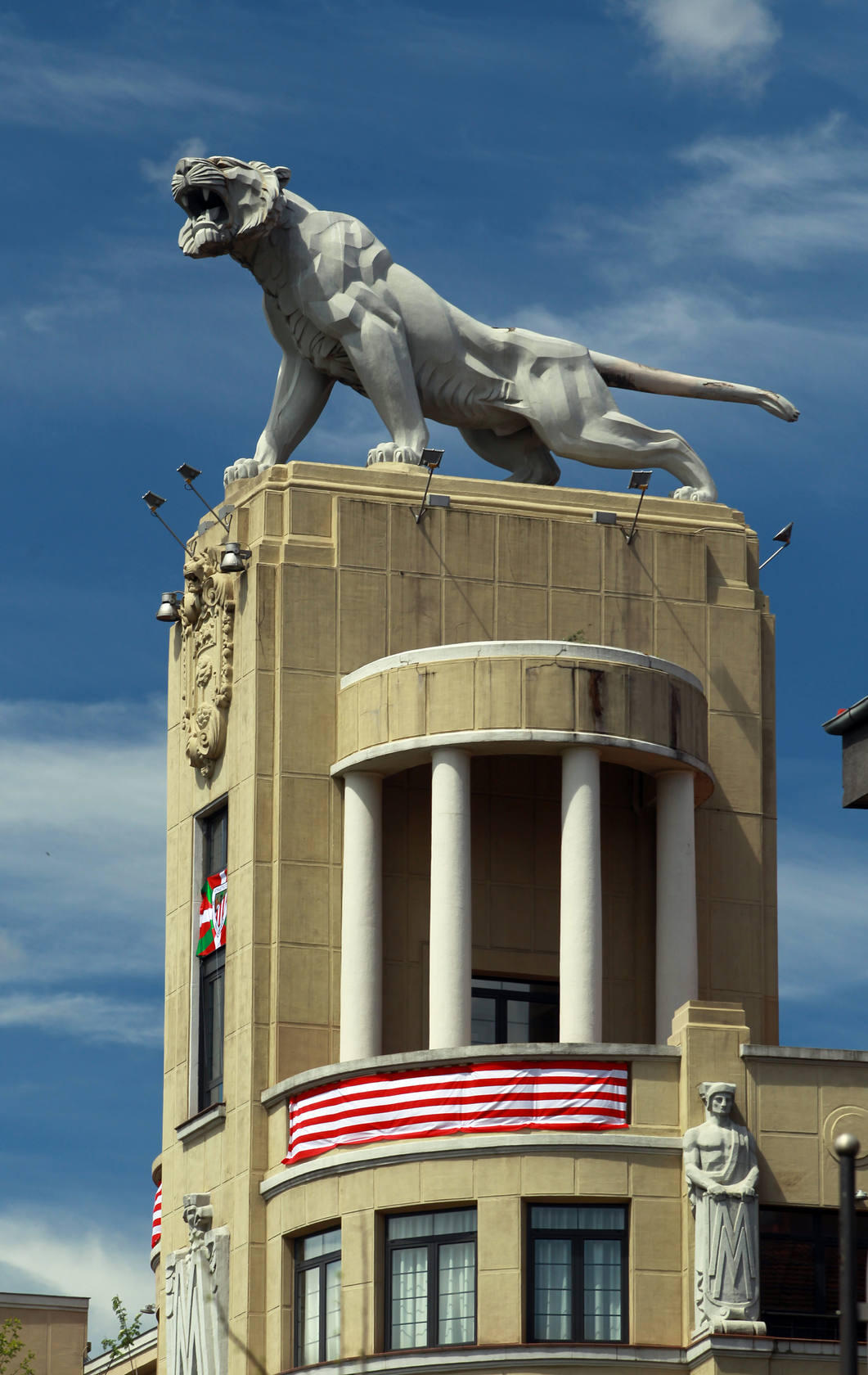 The tiger, building in Deusto, a neighborhood of Bilbao
-
Image taken from the newspaper elcorreo -
Athletic Club only plays with basque players or players that have grown up in Basque teams, which I think it is a pretty good philosophy to promote local football, also it is one of the teams with less money debt from the Spanish league.
I would like you to see a short video made by the club for this final. Red and white, black or green shirt, tonight we go for the cup! (Actually I think tonight we play with the green shirt). I hope we can take out the gabarra, the boat where Athletic celebrate the titles, it hasn't seen the river in the last 28 years. There was a joke in Bilbao that said that Bin Laden was hiding in the gabarra so nobody would find him, well, I guess we arrive a year too late to find him as Peace's Nobel prize winner Mr. Barack Obama killed him last year, but he could not hide anymore in our boat. Enjoy the video!